Unicall Individual Health Management Systems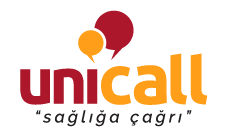 Integrated individual health solutions company with preventive treatments and protection packages.
In Turkey, and almost everywhere in the world in fact, health systems are not able to meet individual health protection requirements due to ever increasing numbers of patients. Preventive health care is much more important now. Anticipating eventual diseases, being more conscious about protective measures, receiving regular and accessible medical counselling, being covered with insurance packages and, when, eventually, diagnosed with a disease, easily finding the solution and knowing what to do instead of getting lost in the chaotic system… this is what provide the services of Unicall Individual Health Management Systems.
Well established and successfully implemented in developed countries since a long time, "insurance-supported early diagnosis, protection and health coaching packages", such as "breast cancer protection", "prostate cancer protection", are the first packages of Unicall Individual Health Management Systems. Next in line is "diabetes protection" and "gynaecological protection" packages.
The consecutive mission of Unicall Individual Health Management Systems is to be a "provider of up-to-date content relating to healthy living" regarding chronic diseases which are the most preoccupying issue for hospitals and hospitalized patients alike. Information and consciousness-raising for the public at large and encouraging people to take measures, "being a life style coach before getting ill" is a matter of social responsibility for the company.